What is Botox®?
Botox is an injectable treatment that smooths and softens the appearance of and wrinkles on the forehead and around the eyes and mouth. Over time it can prevent the formation of new wrinkles by decreasing muscle contractions that contribute to wrinkle formation.
Wrinkles result from a combination of many factors. It's not just about cellular changes, collagen depletion, or damage caused by free radicals. When you frown or concentrate, the muscles between your brows contract, causing your skin to furrow and fold. Botox works beneath the skin's surface and targets the underlying muscle activity that causes frown lines and crow's feet to form over time. Injections of Botox into the muscles that cause wrinkles and fine lines will temporarily diminish the activity of those muscles. The result is a smoother and less tense appearance.
Botox effectively treats:
Fine lines and wrinkles
Horizontal forehead lines
Crow's feet
Vertical lines between the eyebrows ("11's")
Upper and lower lip lines
Chin wrinkles
Vertical neck bands
The Science Behind Botox
This incredibly popular injectable treatment is known to be a magic eraser for a wide variety of age lines and facial wrinkles, but what is it?
Botox is a neuromuscularmodulator. This is a specific chemical formulation that affects the neurological pathways. They temporarily inhibit the nerve signals that are used in muscle contractions. When these signals are cut off, the responsive muscles do not contract and instead remain in a relaxed state. A relaxed muscle is incapable of a full range of motion. Muscle impairment from Botox is not complete, only partial. This is ideal for contracted muscles that are stiff and need help to return to their original state.
Contracted muscles are the reason behind the formation of facial lines and wrinkles. As a result of repeated facial movements like laughing, frowning and chewing, the muscles of the face find it more difficult to return to their original positions and instead stay contracted.
Contracted muscles affect the look of the overlying skin, creating wrinkles. With Botox, these muscles relax, allowing the skin to appear smoother and the age lines to fade away. This results in a friendlier, more rejuvenated and youthful appearance.
Prior to Botox Treatments
For 1 week prior to Botox injections, it is advised that you do not consume anything that thins the blood or causes bleeding. Aspirin, Advil, fish oil, curcumin, vitamin E, St. John's Wort, wine, etc.
How the Botox Treatments Work
The treatment takes approximately 30 minutes to complete. The treatment areas are marked, and then small doses of Botox are carefully injected into the areas. No downtime is necessary afterward. You can return to your daily schedule immediately, although it is recommended to remain upright for 3-4 hours after the treatment.
After Treatment
The initial effects of Botox are noticed within 48 hours; within a minute of injecting, there is partial muscle paralysis as a result of blocked movement. The full results of the treatment will be apparent in five to seven days.
Botox causes muscle paralysis that is only temporary, so a few months after the Botox injection, muscles regain their strength, and the treatment must be repeated. For most patients Botox lasts three months but may wear off faster during sunnier periods when people squint more often. Some people find that with repeated use of Botox, wrinkles are lighter and more subtle when they reappear.
Before and After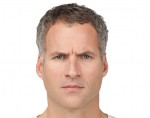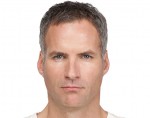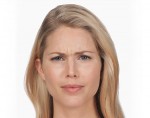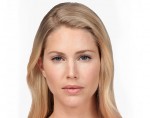 View More Before and After Photos
The Difference Between Botox and Dermal Fillers
Dermal filler treatments restore volume and fullness to aging facial features, soften deeper lines, wrinkles and dents, add fullness to thin lips, and improve the tear trough area under the eyes. Click here for more on Dermal Fillers.
Our Expertise
One of the most important variables for a successful treatment is the experience of the specialist. Our highly skilled Director of Nursing, Karla Comp has received expert training from Dr. Lu-Jean Feng to assess and properly administer Botox injections.
How Much Does Botox® Anti-Aging Cost?
At our med spa, we offer a variety of injectable treatments to enhance your natural beauty. The cost of Botox® Anti-Aging treatments vary depending on the type of treatment and amount required. During your consultation, our experienced professionals will discuss the potential costs and help you choose the best treatment options to achieve your desired results. Contact us now to schedule an appointment and learn more about our injectable treatments and pricing.
Arrange a Consultation
Please contact us today if you have any questions about Botox® Anti-Aging in Cleveland or would like to schedule a consultation at The Lu-Jean Feng Clinic. We will build the ideal treatment plan for you in order to help you achieve smoother, more radiant skin.

Call us at 216.831.7007, ext. 1 to schedule your appointment.

Filed under: