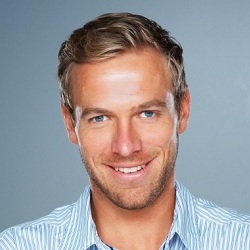 Do you wake up in the morning to find strands of hair on your pillow? Is your hairbrush tangled with hair most of the time? Do you find that hairs fall out every time you wash your hair? Hair loss can be a frustrating experience that can add years to our appearance and cause high levels of stress, which only causes more hair fall.
So what can you do to fight this issue? There are tons of products out there that claim to be able to prevent/fight hair loss, but they don't always work. Fortunately, with a PRP hair-restoration treatment, you can have a full head of hair again.
PRP treatment (platelet-rich plasma treatment) is a medical procedure that has been shown to be effective in preventing hair fall and promoting healthy hair growth. This treatment involves drawing blood from the patient, processing it, and injecting it into the scalp.
Why does this treatment use the patient's own blood? Our blood is composed of two main components, namely red blood cells and plasma. It is this plasma that is required for PRP treatment.
Plasma consists of platelets and white blood cells, both of which are rich in growth factors. These growth factors stimulate the hair follicles and promote the growth of hair root cells, also known as papilla cells.
For many years, plasma has been used in the medical field for treating a variety of health issues such as aging signs, arthritis, and injured ligaments. This is because it promotes the growth of not just hair root cells but cells in general.
What Is the PRP Procedure Like?
PRP treatment for hair loss requires about three treatments for the average patient. Each treatment is administered about four to six weeks apart. In addition, follow-up treatments should be administered after every four to six months.
The first step of PRP treatment involves drawing the patient's blood. Usually, about 20 to 25 ml is taken from the arm. This blood is then placed into a machine called a centrifuge, which spins at a great speed in order to separate fluids of varying densities.
After spending approximately 10 minutes inside the centrifuge, the plasma is separated from the red blood cells. To be more specific, the blood is separated into three layers: the red blood cells, the platelet-poor plasma, and the platelet-rich plasma.
Finally, the platelet-rich plasma is injected into the scalp with a syringe to stimulate the hair follicles and promote hair growth.
Who Is an Ideal Candidate for PRP Treatment?
While virtually anyone who suffers from hair loss can benefit from PRP treatment, patients who are in the early stages of hair loss are the best candidates. These people tend to have the best response to the treatment.
Get In Touch to Find Out More About PRP
You deserve a full head of hair. To get your hair back, contact the office of Dr. Lu-Jean Feng, a board-certified plastic surgeon. A consultation with Dr. Feng will help her determine the best solution for your case.